Bruges (or 'Brugge' locally) is a wonderful mediaeval city in the north of Belgium. The cobbled city centre and its canals form a UNESCO World Heritage Site and regularly attracts visitors from all over the world.
Last week, my wife and I visited the city for a long weekend (our second visit) along with the in-laws (their first visit). A quick-ish trip across Eurotunnel and a 90 minute drive the other end, and we were at a B&B just outside the city.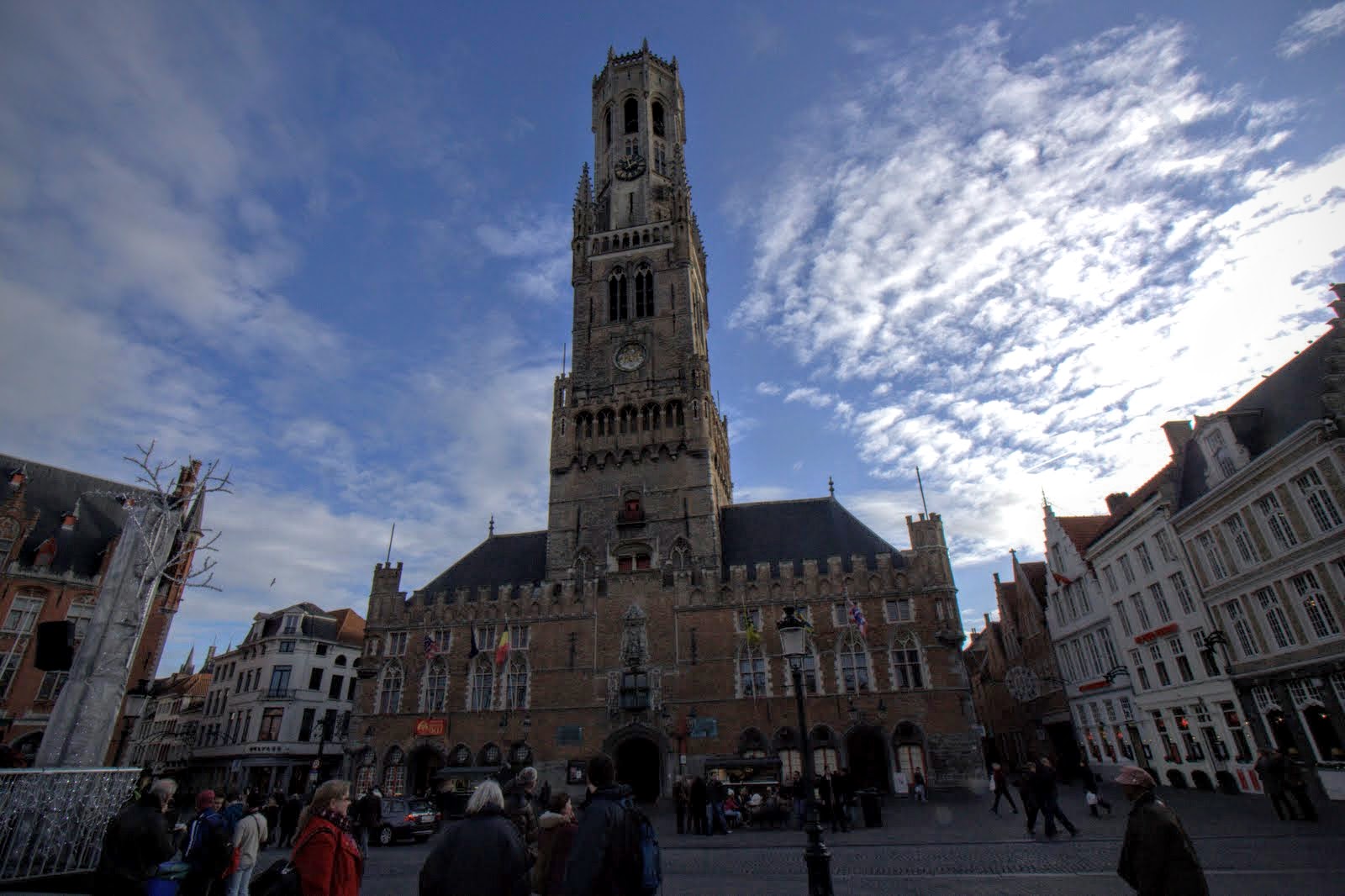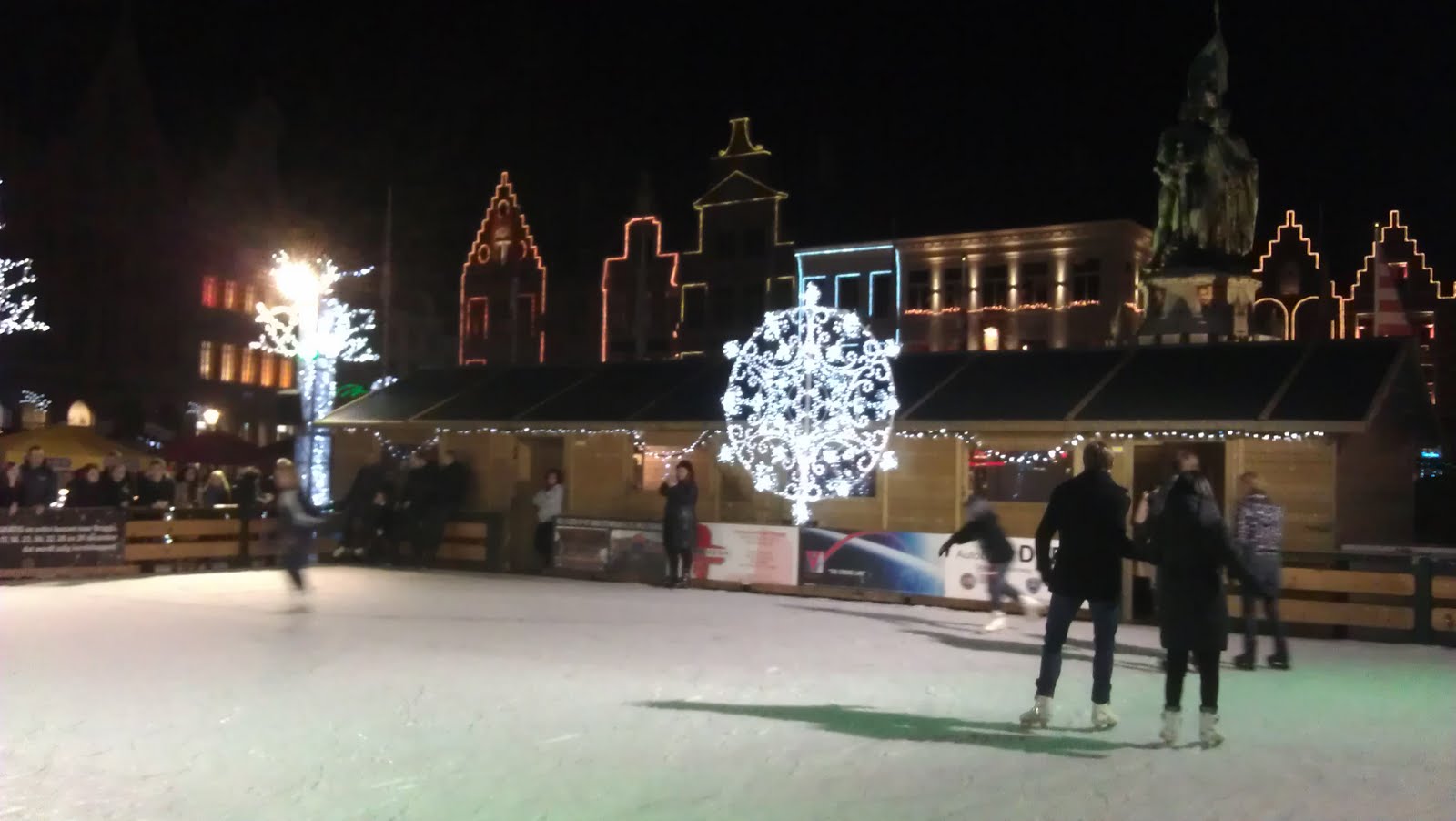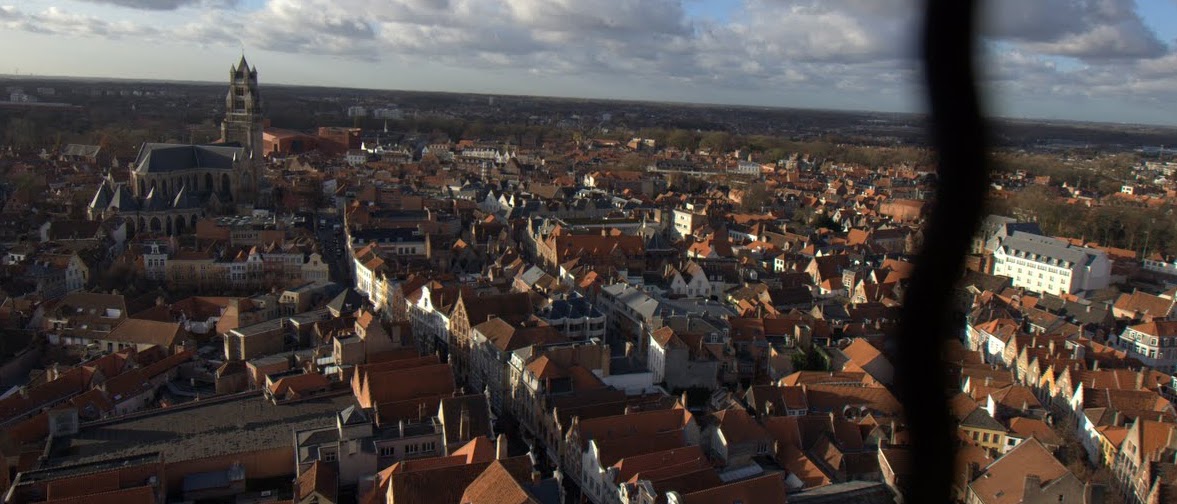 Between this and the last visit, we've taken in most of the major attractions. The city lends itself to wandering. There are plenty of beautiful areas and little streets to walk through. Coffee shops and brasseries are numerous – you don't go hungry in Bruges (except Mondays; many places close – although this seems to be diminishing).
The Belfort Tower stands high above the main market square and gives some impressive views of the city and area (as well as a nervous walk back down on a tight spiral staircase).
De Halve Maan ('Half Moon') Brewery is an interesting guided tour around the place where local (delicious) beers are brewed. Brugse Zot is a particular favourite of mine. There is now a beer museum near the main square, although we didn't try this.
The Choco Story features a detailed history of chocolate (its manufacture, health benefits and economic status) which is pretty interesting. Tied with this is the Frietmuseum ('Chip Museum') which is a potato-based equivalent. You might also take in a visit to the Diamond Museum – combined tickets are available between the three venues.
Canal tours are readily available from several locations, and are a great way to see the city from its numerous watery thoroughfares. You will take in the convent/monastery Ten Wijngaerde; Sint-Janshospitaal - an 11th c. hospital; Onze-Lieve-Vrouwekerk ('Church of Our Lady') and plenty more.
Similarly, horse rides through the city take a different route and explore even more. With a group of four, it was certainly a good way of seeing the city. Rides start in the main square.
We left the in-laws to take in the canal trip while retreating to the Bierwall, a fabulous – if slightly touristy – place to sit, drink and enjoy the passing crowds and canal tours.
If travelling in by train, you should have no problem getting around. Most areas are within walking distance. The station is a short trip outside the city centre.
It's possible to drive through the centre but I wouldn't recommend it unless you need to. The streets are bursting with tourists who seem to have no skills of awareness. It could also be a little daunting for those driving on the continent for the first time.
Fortunately parking is fairly easy, find 't Zand or Centraal Station parking in the south west. Both are reasonable, spacious and the station has a park & ride facility (although walking is again quite possible). Station parking was €3.50.
I believe it's also possible to park along the ring road on the northern parks – but don't quote me on that.
All in, a great time (again) and somewhere we could well imagine visiting again & again. The restaurant food is fantastic and not too pricey. Once all the tourist activities are done, it's still an incredibly beautiful city and a great place to relax and explore.
I'm not a huge fan of tourist-heavy hotspots. This is definitely one of them, and prepare to fight your way through a sea of selfie sticks and tours. Normally something I'd avoid at any cost, but in this case the beauty of the city is well worth it, and the facilities that come with the crowds are appreciated.